A feast of Christmassy Christmas shows of Christmassy Christmasness!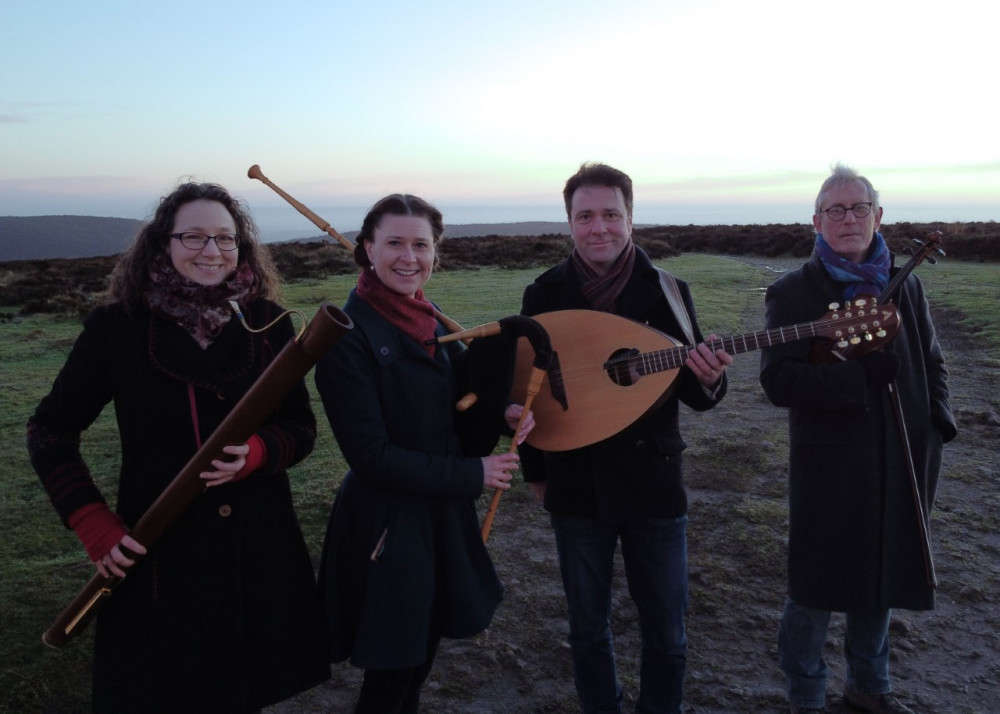 Dorchester Arts will host a wide variety of events in the run up to Christmas.
On Sunday, 4 December Topsy Turvy Theatre kicks off the celebrations at 2pm with The Lost Present – an afternoon show written especially for children with puppets, original music, and delightful storytelling. Christmas starts here!
And for adults who are also full of anticipation and want to get into the Christmas spirit early, the five singers of Opus Anglicanum present Figgy Pudding - a joyous programme of Christmas fun with festive readings mixed with carols, music-hall, and folk songs on Friday, 11 December at St Mary's Church.
Dorchester favourites GreenMatthews will be back in the town on Sunday, 18 December, with Gaudete. The group will be playing new arrangements of Christmas carols, winter folk songs, toe-tapping tunes and a plethora of weird and wonderful instruments.
And if that was not Christmassy enough, welcome back to - The Christmassy Christmas Show of Christmassy Christmasness!
Squashbox Theatre returns on Tuesday, 20 December with an over-stuffed stocking of seasonal surprises crammed with puppets, songs, quizzes, and comedy, presented in unique Squashbox style!
And as the big day draws closer, the big new film screen and surround sound at Dorchester Corn Exchange will be put to good use as a Christmas movie afternoon takes place on Wednesday, 21 December. Films will be:
2pm – The Grinch (Benedict Cumberbatch), Certificate U
The tale of a cynical grump who goes on a mission to steal Christmas, only to have his heart changed by a young girl's generous holiday spirit ... this popular 2018 animated version is a wonderful story for old and young alike.
5pm – White Christmas (Bing Crosby, Danny Kaye) Certificate U
Irving Berlin's iconic 1954 Christmas film follows a successful song-and-dance team who become romantically involved with a sister act, changing the lives of their friends in the process. A romantic Christmas favourite for everyone!
Full details on the Dorchester Arts website, dorchesterarts.org.uk
The Lost Present - Topsy Turvy Theatre
Sunday 4 December 2022, 2pm
£10/£8/£30 family ticket
Figgy Pudding - Opus Anglicanum
Sunday 11 December 2022 at 7pm,
£15/£13
Gaudete - GreenMatthews
Sunday 18 December 2022 at 7pm
£14/£12
The Christmassy Christmas Show of Christmassy Christmasness – Squashbox Theatre
Tuesday 20 December at 11am and 2pm
£10/£8/£30 family ticket
Christmas Movie Afternoon
Wednesday 21st December
2pm – The Grinch
5pm – White Christmas
£6 each, £10 for both films