Dorchester: West Dorset Morris side star in Netflix series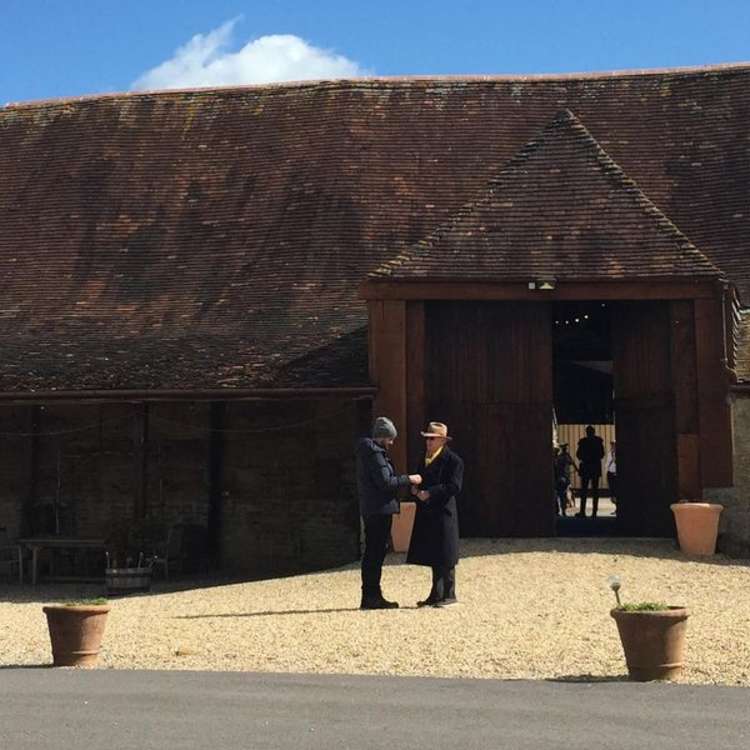 Filming of the Wessex Morris Men in Netflix's Jack Whitehall: Travels with My Father Image: Stockbridge Barn Farm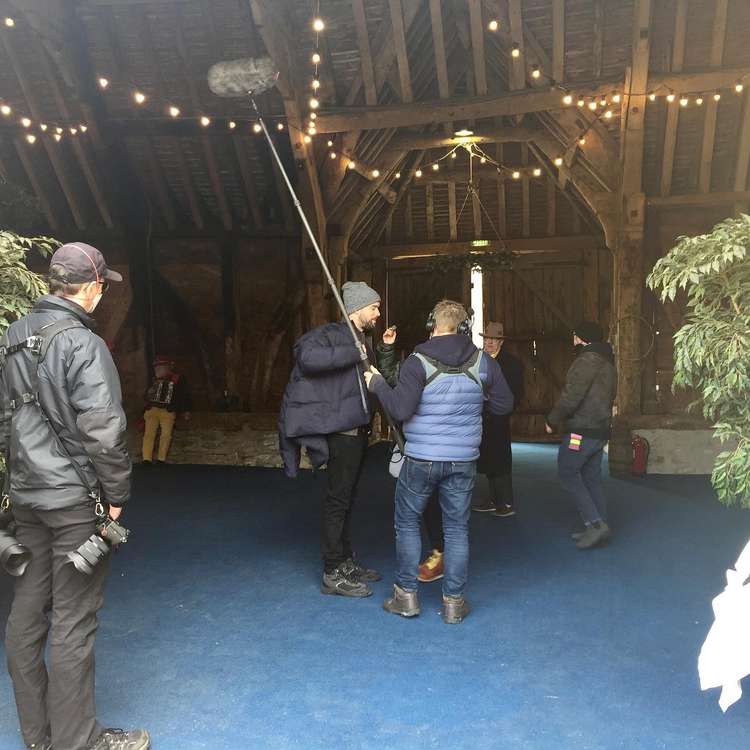 Filming of the Wessex Morris Men in Netflix's Jack Whitehall: Travels with My Father Image: Stockbridge Barn Farm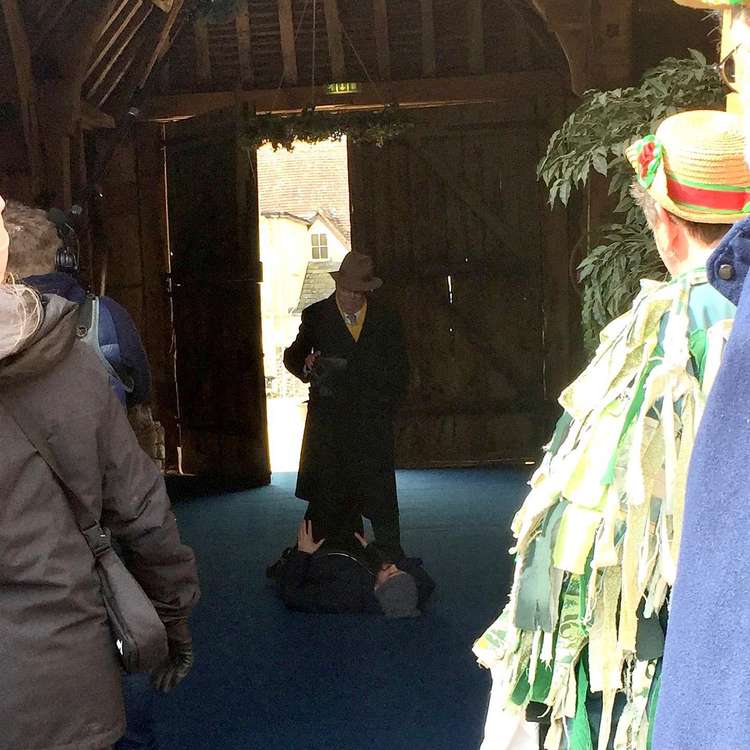 Filming of the Wessex Morris Men in Netflix's Jack Whitehall: Travels with My Father Image: Stockbridge Barn Farm
One of West Dorset's very own Morris sides has found fame on the small screen after being featured in a popular Netflix show.
The Wessex Morris Men feature on the newest series of Jack Whitehall: Travels with My Father.
Comedian and actor Jack and his father, Michael, usually travel around the world, but due to the coronavirus pandemic, they stayed in the UK and paid a visit to the side to try their hand at traditional Morris dancing.
David Chiplen, of Wessex Morris Men, said: "We danced on the giant, but before that we practiced in a hall - a really nice 15th century barn in Stockbridge [Stockbridge Farm Barn] - and we did a bit of a rehearsal.
"We was always his character of, 'I'm a fool', but we tried to teach them a bit of Morris dancing.
"It's quite energetic… you do need to be reasonably fit and it's a lot more complicated than people understand."
Jack and Michael were taught a dance - from the Cotswold tradition - and were kitted out with trousers and baldricks, hats, bells and hankies before going up to the Cerne Abbas Giant to perform the dance.
David added: "The wind was blowing, we actually had a covering of snow, and it was bitterly cold. Filming actually stopped, they were saying it was too windy and there was too much snow, it was too dangerous, so we all started leaving and then all of a sudden, they said, 'we think we can do it'.
"In the Cerne Abbas valley is the Cerne Abbas Brewery and the brewer, Vic, used his binoculars to see the Wessex Morris Men dancing on the Cerne Giant Hill. Vic telephoned us and said, 'Is that you… on the hill dancing? You must be bitterly cold, you'd better come and have a pint in the brewery', which we duly did and a very nice pint it was too."
Quite a few of the Morris dancers have watched the episode - although not all of them have Netflix - but David said it was quite entertaining and he thinks it showed of Morris dancing well.
He said: "A lot of people take the micky out of Morris dancing because they simply don't understand it. We accept it, but it's an English tradition.
"So, one thing we didn't want him to do was take the micky out of Morris dancing, which I don't think he does."
Wessex Morris Men, an all male side, are happy for people to join them and have a trial Morris dance. The group practices on a Monday at Pulham Village Hall from 8pm.
For more information, visit wessexmorrismen.co.uk
The Wessex Morris Men feature in the first episode of series five of Jack Whitehall: Travels with My Father on Netflix.
Don't forget to sign up to our newsletter below!
You can submit your own news straight to Dorchester Nub News by using the 'Nub It' button on our home page. This can also be done for events on our What's On page and businesses, groups and organisations on our Local Listings page , also by using the 'Nub It' button.
Please like and follow our online newspaper on your favourite social media channel. You can find us @DorchesterNubNews on Facebook and @DorchesterNub Twitter.