Lawrence After Arabia: Meet the Dorchester makeup artist who had a starring role behind the camera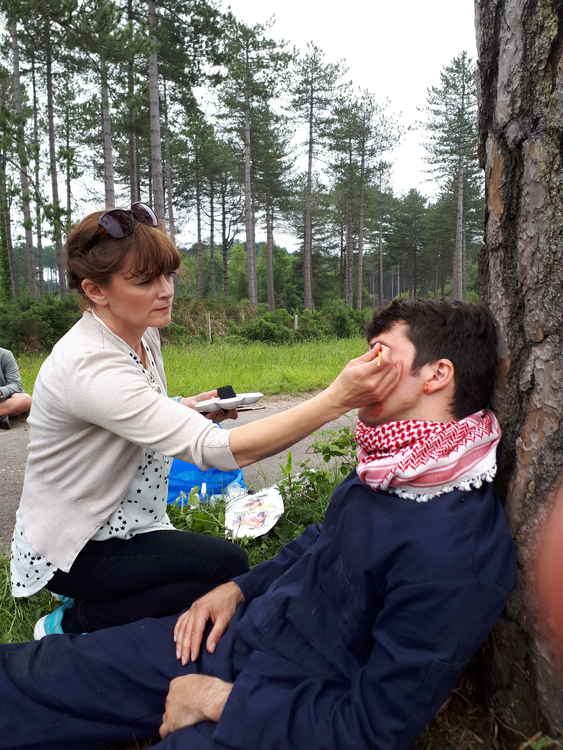 Kirsten Sare onset during filming for Lawrence After Arabia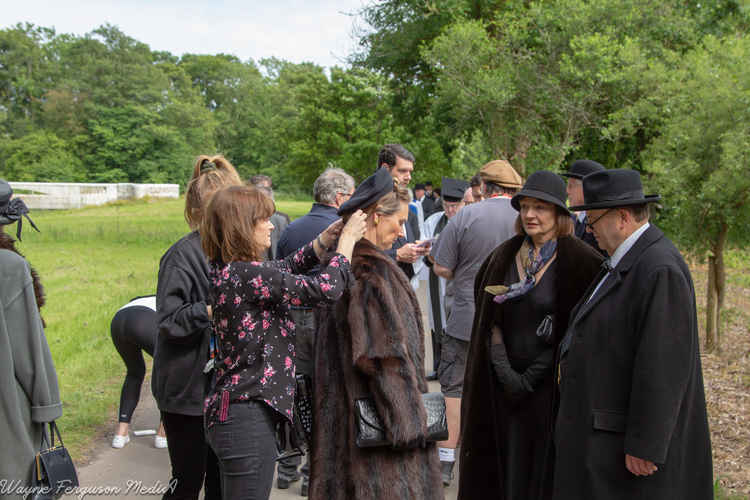 Kirsten Sare onset during filming for Lawrence After Arabia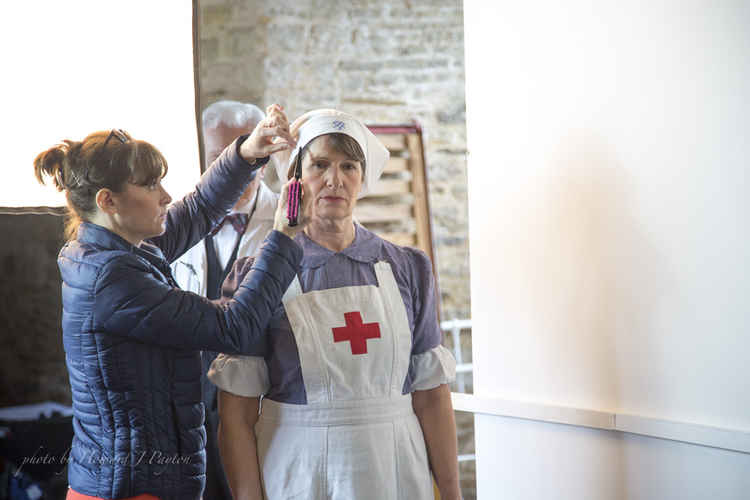 Kirsten Sare onset during filming for Lawrence After Arabia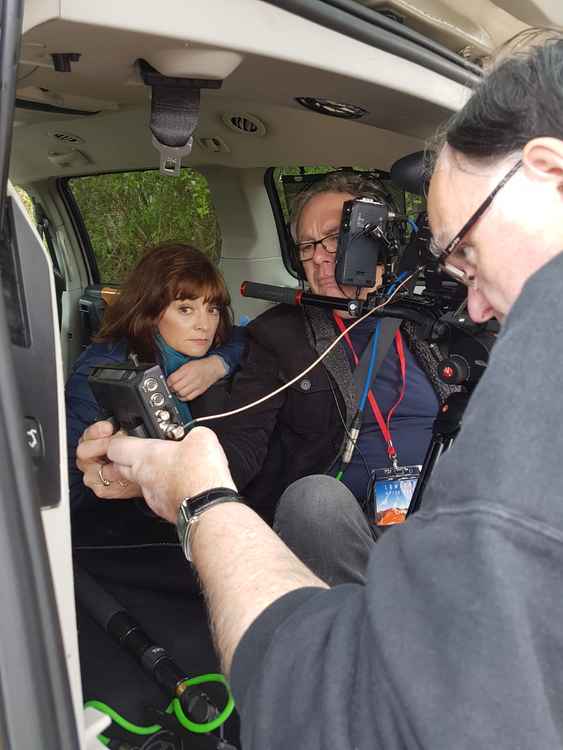 Kirsten also helped out in other roles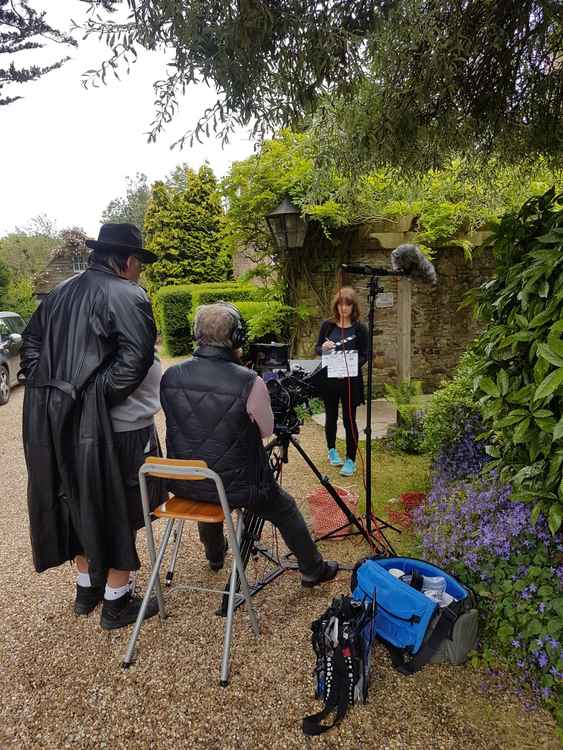 Kirsten also helped out in other roles
After months of delay, the Dorset-based Lawrence After Arabia film is set to hit screens later this year.
Ahead of its anticipated release, we spoke to Kirsten Sare, who had an important role behind the camera for the film.
Kirsten has been a freelance makeup artist for more than 15 years and has been involved in lots of different kinds of film. But in 2019, she was the designer and makeup artist for the upcoming film, Lawrence After Arabia.
Kirsten's initial training and qualifications were in beauty consultancy and makeup and diploma in theatrical and media makeup. She then attended the Delamar Academy, a makeup academy based at Ealing film studios which is renowned all over the world. The academy gives incredible training in all aspects of makeup and in particular for film and TV and she learned from the best in the industry.
Kirsten said: "I am local and grew up in the area, so it was a particularly big draw to me that the film was going to be true to its origins and filmed near to where TE Lawrence lived at Clouds Hill and in other locations in Dorset, and aside from some of the lead cast, the majority of the cast and crew are based in Dorset.
"For my role as makeup and hair artist, this is where I referred to my training - and some are surprised it is not a case of just 'turning up and do a bit of makeup. The design process starts long before filming, it is a full-time job even before the cameras roll with meetings, research, planning and managing budgets and many other aspects to consider and work on as part of pre-production.
"This for me is an incredibly enjoyable and exciting part of my job, so when filming was due to start, I was prepared and ready to go.
"On set, as this was such a small team, we all found ourselves helping out in other areas and once I had done my core job, I was able to muck in, all while keeping my eye on continuity and do any touch ups or changes to the hair and makeup.
"It was a brilliant situation, but not all together unusual on a small production where teamwork is always key to a successful project."
Kirsten was also won an award for her work on the film. She was awarded best hair and makeup in The Indie Fest Film Awards.
The film is due for release in October 2021, 18 months after the original date due to the coronavirus pandemic.
As well as being a makeup artist, Kirsten is also a volunteer for the charity Look Good Feel Better.
She would usually be going into Dorset County Hospital to lead workshops with ladies undergoing treatment for cancer, teaching makeup and skincare application and tips.
Kirsten added: "I am proud to be part of a small team of volunteers who are delivering these workshops via video link all over the country for as many ladies and teenagers as we can.
"It is an incredible charity, which like most charities has been hit hard, so to be able to keep giving this service has been a real privilege and a real help and boost to those undergoing treatment during these times."
Don't forget to sign up to our newsletter below!
You can submit your own news straight to Dorchester Nub News by using the 'Nub It' button on our home page. This can also be done for events on our What's On page and businesses, groups and organisations on our Local Listings page , also by using the 'Nub It' button.
Please like and follow our online newspaper on your favourite social media channel. You can find us @DorchesterNubNews on Facebook and @DorchesterNub Twitter.