UNTIL Monday 12th December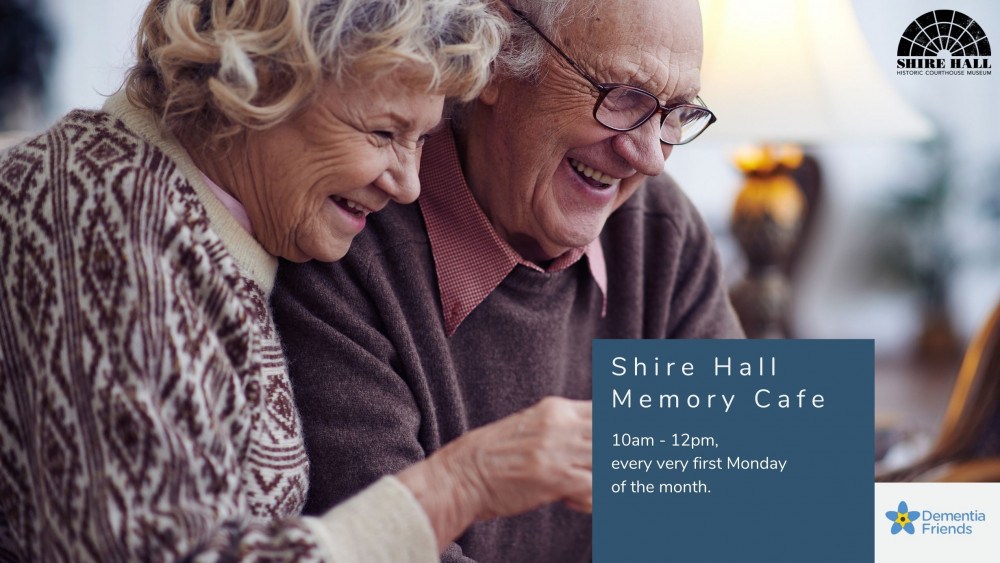 Join us for the Shire Hall Memory Cafe
A relaxed drop in session to provide socialisation for those with memory difficulties and their carers and family.
10AM-12PM, Every Second Monday of the month.
As an organisation, Shire Hall has recently become Dementia Friends through Alzheimer's Society, and staff have undergone dementia awareness training.
The Memory Café will be held in Shire Hall's Learning room, one of its light and open spaces. People will have the opportunity to interact and socialise, alongside delicious food!
As the sessions progress, we will be introducing activities.
Please Note: We have disabled access around the building. Toilets are also available.
If you are thinking of coming, please let us know via the email below, or via social media by simply popping us a message. We understand that it may be a case of waiting until that morning to decide, but a rough idea would still help us a lot. Thank you.
The theme for this session is Christmas celebrations.
To find out more please contact us on [email protected]
Shire Hall Memory Cafe is supported by David Upshall Insurance
Add your Dorchester event for FREE here!
Nub It