Dabs @ The Club and The Hive
---
Hive Beach Cafe and The Club House
17th Jun 2022 - 9th Sep 2022
UNTIL Friday 9th September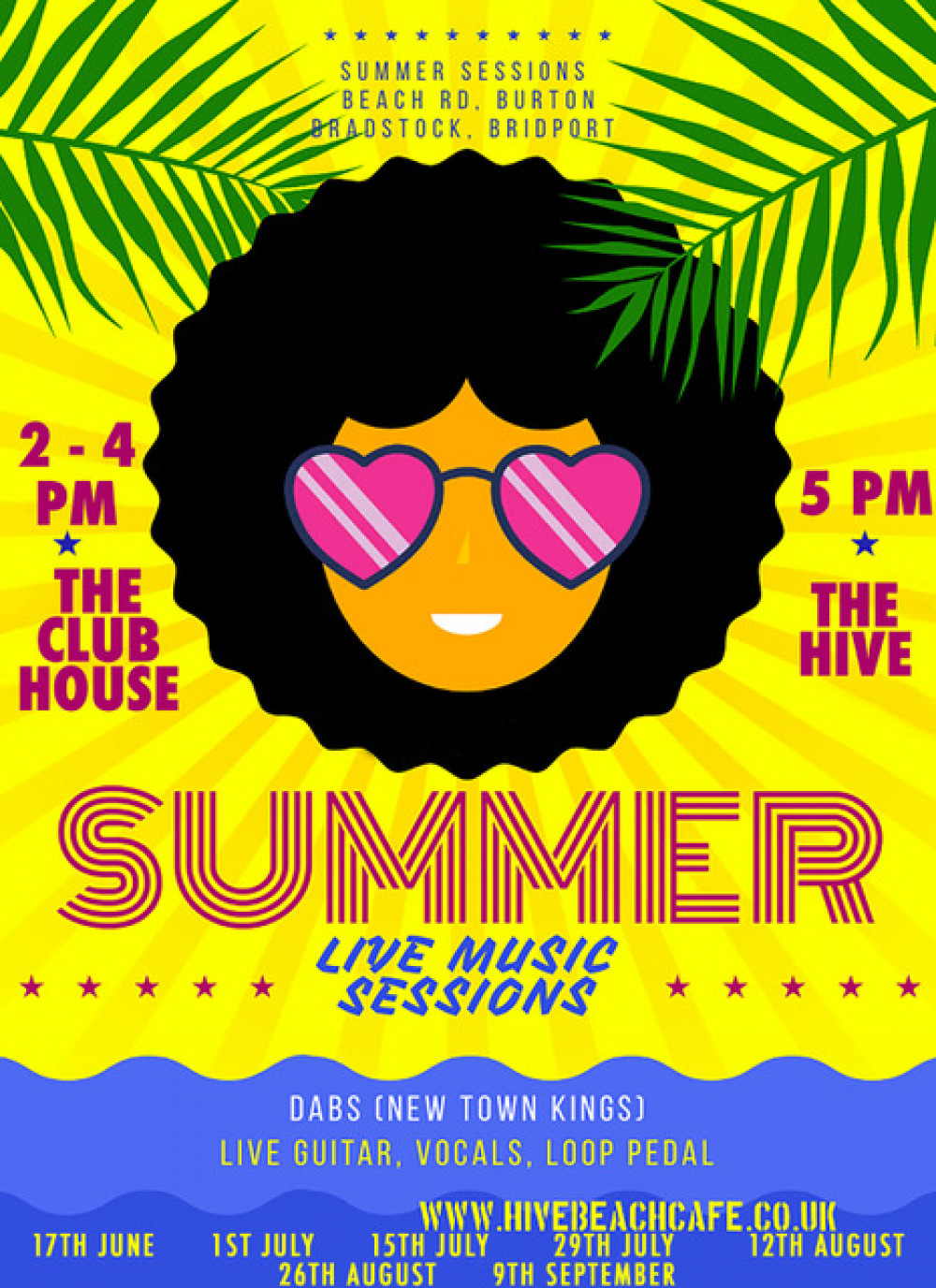 Dabs @ The Club and The Hive this summer!
If you missed it when Dabs was at The Hive a couple of weeks ago, then fear not, as he's back to play over a number of dates this summer.
Following the great reception he received from diners, the Hive team, and people who stopped by to listen from the beach while he played at the The Hive's Top Marquee's official summer opening - he is back from Friday, 17th June (and every two weeks after that), where he'll be play 'Live at The Hive', as well as one of her sister sites, The Club House, West Bexington.
So, pens at the ready (and do keep an eye on our social media) - Dabs will be at The Club from 2pm to 4pm on each date, then at The Hive at 5pm.
He will be playing the following dates:
Friday, 17th June
Friday, 1st July
Friday, 15th July
Friday, 29th July
Friday, 12th August
Friday, 26th August
And, Friday, 9th September
So, here's a Summer of Live Music with Dabs!
And if you fancy having lunch or dinner while you listen to the music, check out our website and see what's on the menu.
Add your Dorchester event for FREE here!
Nub It