Digital innovators received £7million funding to improve connectivity in Dorset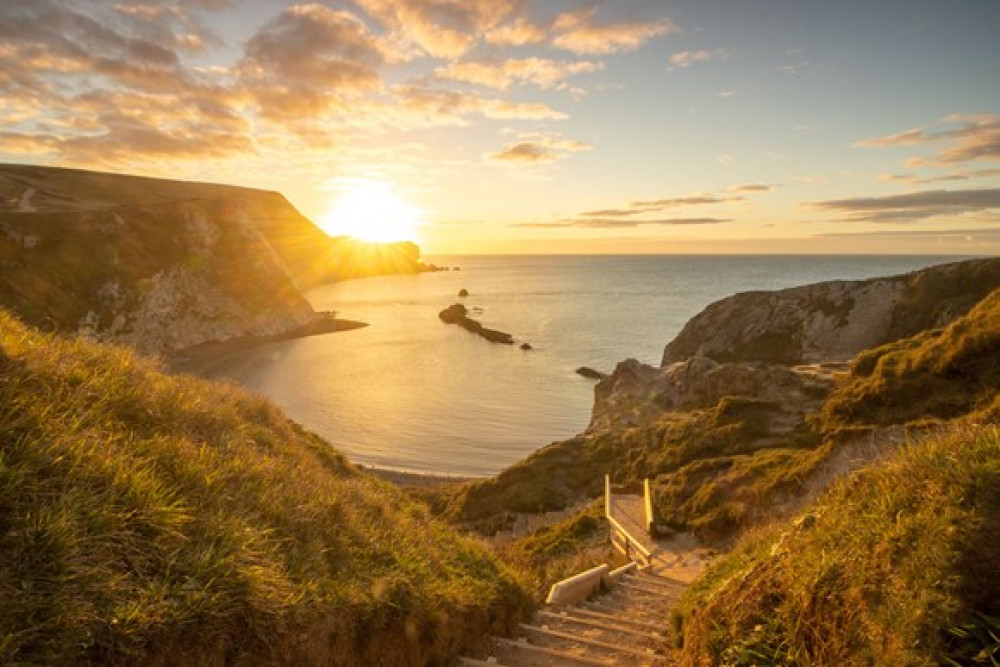 An international team of digital innovators, led by Dorset Council, has secured millions in government and industry funding to improve connectivity in Dorset
An international team of digital innovators, led by Dorset Council, has secured millions in government and industry funding to develop the technology to power cheaper, greener mobile networks in future.
The £7million Dorset Open Network Ecosystem (DONE) project will build on the connectivity work already undertaken by Dorset Council and partners through the multi-award winning 5G RuralDorset and Wessex Digital Infrastructure Accelerator projects.
People living in rural communities like Dorset need and deserve access to the benefits of next generation connectivity just as much as those living in the towns and cities.
In the past, it has been challenging for network operators to serve rural places like Dorset with its dispersed population and beautiful, but challenging environment.
Most UK mobile phone networks use equipment provided by a small number of vendors. The decision by UK government to remove equipment from high-risk vendors amid security concerns has reduced choice for operators and has the potential to drive up costs.
The UK government wants to see a wider range of 'open' equipment across networks – radios, microchips, etc – which can "plug and play" across different manufacturers.
This "supply chain diversification" should lower costs, encourage innovation and may make it easier for operators to bring coverage to areas currently deemed too difficult or expensive.
Running until March 2025, the project will carry out advanced research and development into how cutting-edge technology can transform the roll-out of mobile networks in rural areas.
It will examine the use of alternatives to standard equipment, providing enhanced performance and power savings as well as a wider range of suppliers, to make the UK's telecoms networks more secure and resilient.
An open environment will also be built to support innovators seeking to develop, prototype and test their own ideas against a replica of a network, to reduce barriers to telecoms R&D in the UK.
This project will also help to grow the UK's skills base in telecoms, with a specific regional niche in national security, law enforcement and defence.
It is hoped that this research will help to make the deployment of telecommunications infrastructure in remote and hard to reach areas cheaper, faster and more environmentally friendly, supporting the UK's Net Zero ambitions and making Dorset a better place to live, work and visit.
The consortium, led by Dorset Council, comprises many of the partners that have made previous digital innovation projects in Dorset such a success. This includes Vodafone, Strathclyde University, Neutral Networks, Telint and Dorset based technology company Kimcell.
The team is further strengthened by collaborating with Arm, a global leader in semiconductor design and silicon intellectual property development and licensing, and Keysight Technologies, global leader in test and measurement, as well as SMEs Wildanet and Illuminate.
Councillor Jill Haynes, portfolio holder for Corporate Development and Transformation at Dorset Council, said: "I am delighted that we have been successful in securing £3.6 million from the Department for Science, Innovation and Technology on their Open Networks Ecosystem programme.
"Dorset Council will be leading a consortium of industry partners, many of which have worked with us on high profile Government projects previously, such as the multi-award winning 5G RuralDorset.
"Research and technology projects like this are crucial for driving innovation in very rural locations such as those that make up the beautiful county of Dorset and will ensure that we don't get left behind.
"This work will help pave the way for cheaper, faster and more environmentally friendly connectivity in hard-to-reach areas and will have a positive effect far beyond the borders of Dorset."
Minister for Data and Digital Infrastructure, Sir John Whittingdale, commented: "Whether you're in a busy city centre or a rural village, a fast and reliable mobile connection is vital to staying in touch, accessing services and doing business.
"In order to secure that, we need to embrace a diverse and secure range of technology that will underpin the network.
"The projects we're backing today with £88 million in government research and development investment will use innovative Open RAN solutions to make our mobile networks more adaptable and resilient, with future-proofed technology to support bringing lightning-fast connections across the country for many years to come."
This latest award recognises the area as a key player in digital innovation R&D in the UK. Dorset Council is committed to the government's levelling up agenda, and its contribution to growing high-tech skills and job opportunities in areas of under-investment.