Dorchester to celebrates International Car-Free Day with Streets Alive!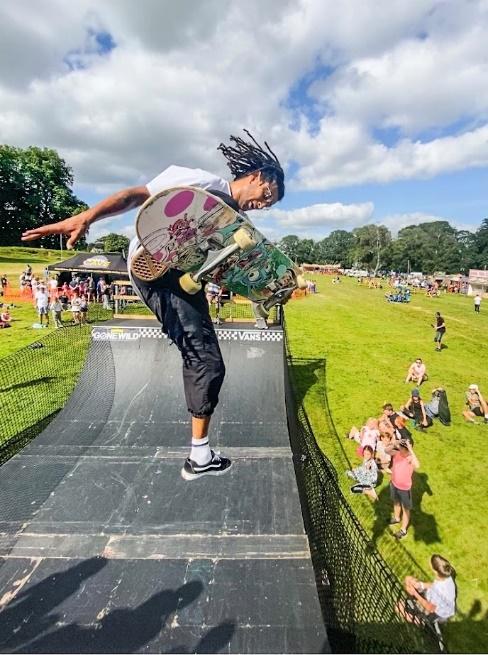 King Ramps Skateboarding will be at the Streets Alive! event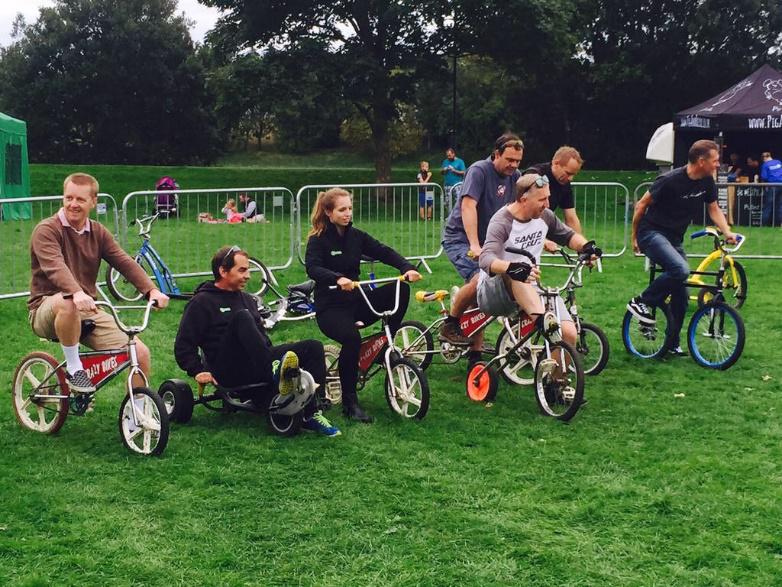 Dorchester will host its Streets Alive! event, celebrating International Car-Free Day, in Acland Road car park on Friday, September 22.
The festival will include stalls, music, activities and demonstrations in the car park from 12noon to 5pm with local schoolchildren taking part and members of the public invited to join in too.
Streets Alive will be based around the theme of active transport, encouraging the public to "reclaim their urban spaces", find fun and engaging alternatives to driving, and enjoy the health benefits of active transport, such as walking, scootering, and cycling.
Some of the activities and demonstrations will include the Crazy Cycle Circus, King Ramps Skateboarding, walking football, circus skills workshops, bike-agility, Trishaw rides, pottery, arts and crafts, interactive fitness demonstrations and much more!
The day will be soundtracked by music from local radio station Keep 106, and to close the event, for anyone who still has the energy, there will be a traditional Dorchester Hokey Cokey, as enjoyed in the High Street last weekend.
Dorchester's primary and middle schools have shown great enthusiasm and support for the festival. It is intended that the children will walk, cycle or scoot to the festival from their schools, with some coming on a professionally-led 'bike-bus'.
The number of children travelling to the festival will give a powerful visual message that our streets are for everyone! At the event, there will be a range of activities and demonstrations for them to enjoy including some inter-school games. Their experience and learning will be used by the schools as part of their curriculum delivery.
Julie-Ann Booker from Dorchester Transport Action Group, organisers of the event, said: "The event will take a space in the centre of town usually occupied by cars and reclaim it for the townsfolk for one day, turning it temporarily into a joyous space for a series of fun and educational activities.
"The central idea is to gently encourage a behavioural change from using cars to active transport which will bring a range of benefits including, reduced levels of air and noise pollution and a reduction in our carbon footprint.
"The event will be open to everyone: old and young, mobile, and not so mobile, to experience the centre of Dorchester in a new way."
Local cycling groups are also being encouraged to participate in a mass cycle on the day of the event. The route will start outside Dorchester Library at 3.30pm and finish at the Acland Street car park where there will be a circuit of the car park.
This cycle ride will be another act of temporarily "reclaiming our streets".
The Mayor of Dorchester, Cllr Alistair Chisholm, said: "I am delighted this event is being held in the county town as it will demonstrate how we must adapt our travelling habits for a climate change future.
"Streets Alive turns ideas into actions from which we can all learn and it builds on the occasional High Street closures which are appreciated by so many residents, visitors and businesses."
Dorchester Streets Alive aims to be inclusive of everyone – young people, older people, sporty people, those who are less mobile, and those who use walking aids or wheelchairs.
Giles Watts, secretary of Dorchester Transport Action Group, commented: "This event will be positive for Dorchester and bring people into the centre of town which will be good for the community and businesses alike.
"Dorchester Streets Alive is being funded by Dorset Council, Dorset Community Energy, Dorchester Town Council, and Poundbury Wealth Management LLP and we are very grateful for their support."
Acland Road car park will be closed all day for the event, with many alternatives in the town for public use.
There are lots of other car parks around town that will still be available for the public to use.