New look for bridge as birds get the boot!
By Trevor Bevins - Local Democracy Reporter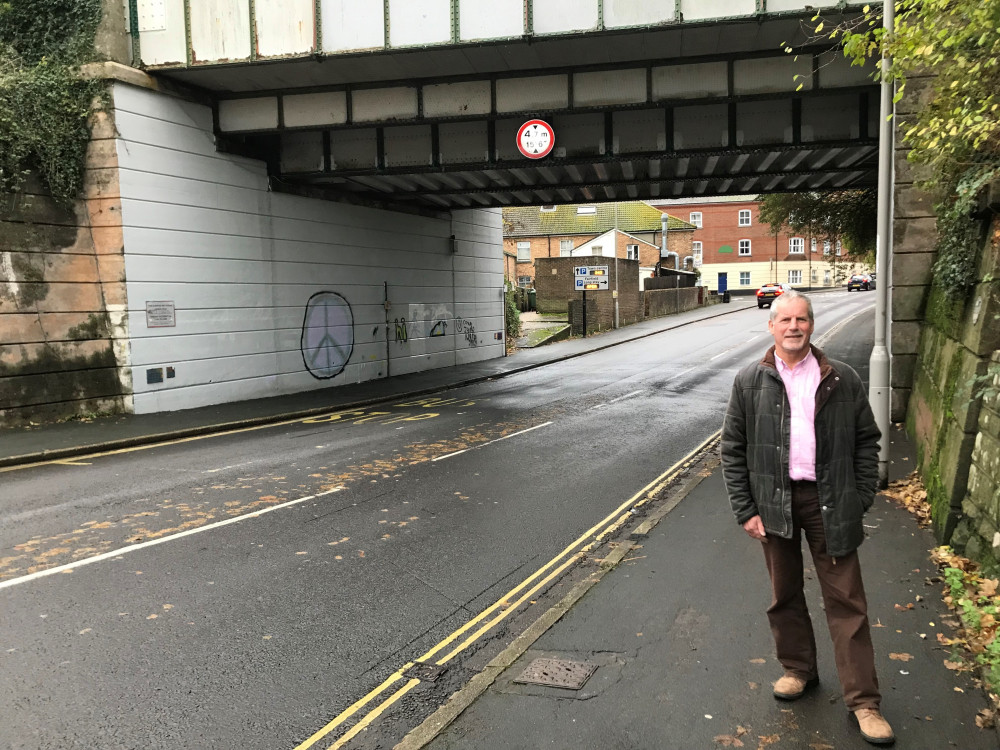 Cllr Les Fry at the Damers Road rail bridge
Improvements to a Dorchester rail bridge have seen pigeons evicted and netting put up to stop their return.
The work has also seen graffiti painted over at the Damers Road bridge, under the town's West Rail Station on the Weymouth to Bristol line.
Dorchester councillor Les Fry said the changes have taken him three attempts to achieve and finally came to fruition with the help of Network Rail's Luke Bessey and a sub-contractor.
The Independent Dorset Council and town councillor says he would now like a re-think on whether the graffiti should be allowed to return – although some have already made their mark on the pristine paintwork within days of the bridge walls being painted over.
"I suspect most people will be grateful for the departure of the pigeons. It was always a question of hoping for the best when you walked under the bridge," said Cllr Fry, who admitted to having been 'pooped' on just once as he made his way from one side to the other.
The walls have been used for graffiti for a number of years after being suggested as a suitable site by a former West Dorset councillor.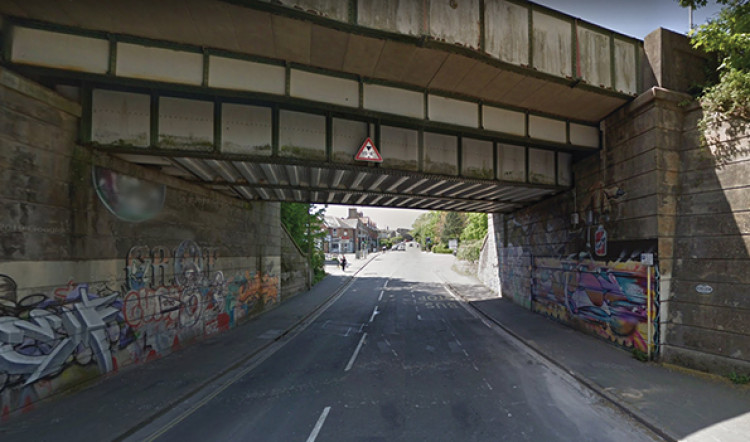 How it was: The graffiti has been painted over at the Damers Road bridge,
Cllr Fry said it was unclear whether the bridge was ever an 'official' or 'un-official' graffiti site and over the years has seen questions raised about what was being painted there – including an image of a large gun, which was eventually modified after public criticism.
Mr Fry said the reason he asked for the re-paint was not so much to do with the content of the graffiti, some of which he acknowledges was genuinely artistic, but because the surface had become cracked and was bubbling up in many places and looking a poor symbol for the town.
"Now I would like some feedback on what happens next. It could be that it is used to highlight climate change, the town's Thomas Hardy connections, or with something else which is topical…or possibly that people don't want to see it painted over at all. I'm quite open on what happens next but it would be good to get people's views," said Cllr Fry, who hopes to co-ordinate the comments and come up with suggestions for the site after Christmas.