Trumpet the news - pub has arranged event to help ease the burden of Christmas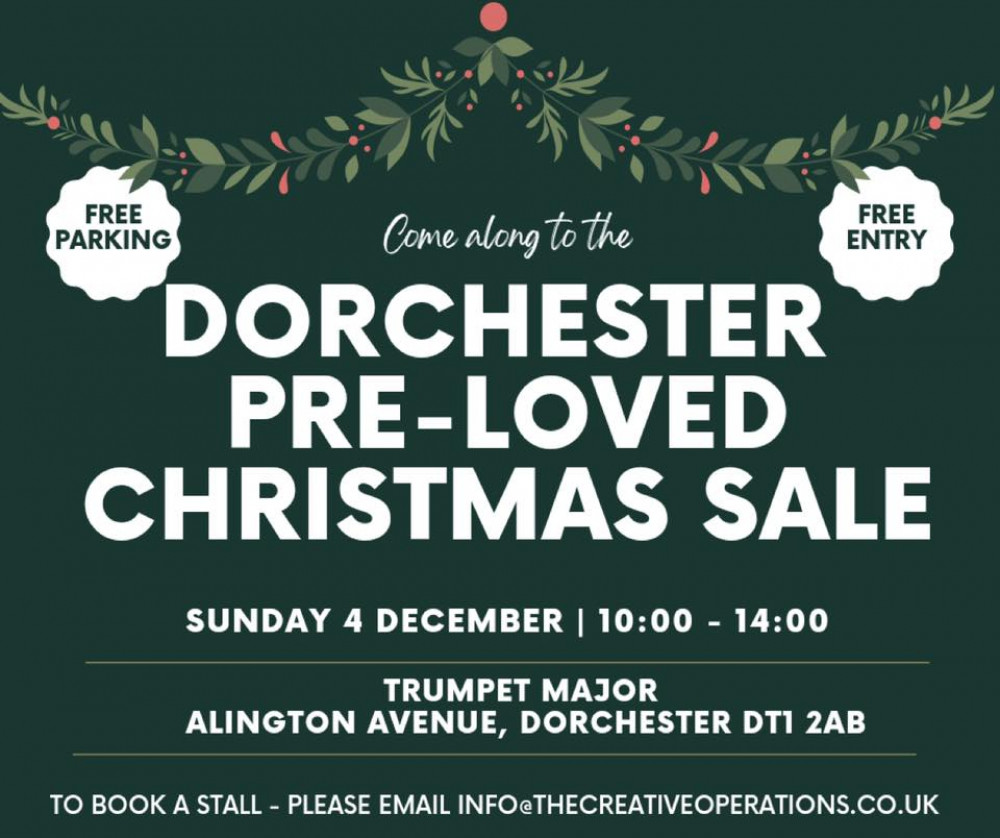 A Dorchester pub has organised an event to help those preparing for Christmas who are feeling the strain of the mounting cost-of-living crisis.
A 'Pre-Loved Christmas Event' will be staged at the Trumpet Major on Alington Avenue on Sunday, 4 December from 10am to 2pm.
A statement from the pub says: "We know that Christmas can put a strain on the bank account, especially during a cost-of-living crisis. That's why we've organised a pre-loved Christmas Market for local buyers and sellers.
"Not only will the market give thrifty buyers the chance to save some pennies this Christmas, but is also designed to be sustainable, meaning that local people can enjoy a more eco-friendly Christmas this year.
"Visitors will be able to enjoy a range of stalls selling nearly new items such as toys, clothes, gifts and more.
"The venue will be open for hot food and drinks, as well as festive goodies and free to join activities for families to enjoy."
Anyone wishing to register to sell their pre-loved (good condition) items can do so by emailing [email protected]