Dorset Museum seeking volunteers for new Elisabeth Frink exhibition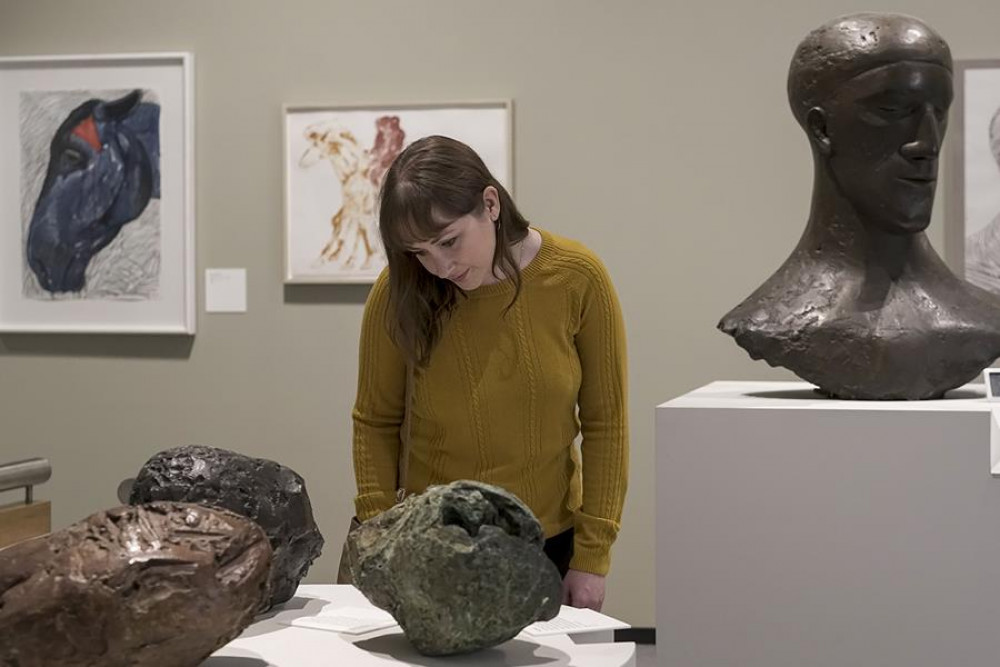 'Elisabeth Frink: A View from Within' will come to Dorset Museum in December (photo credit: Dorset Museum)
Dorset Museum in Dorchester is currently seeking enthusiastic volunteers to support the stewarding of a major new exhibition opening in December.
Elisabeth Frink: A View from Within, will run from December 2 to April 21 2024 in the museum's Special Exhibition Gallery. It will explore Frink's artistic process, personal life, and the influences that shaped her work.
The exhibition highlights artworks created at her Woolland studio, including sculptures, prints, drawings, and personal possessions from the Elisabeth Frink Estate's collection, acquired by Dorset Museum in 2020.
Some of these objects have never been on public display, such as working plasters that provided the basis for Frink's bronze sculptures, and tools used in the Woolland studio.
The exhibition is arranged through eight themed sections, where visitors will be able to gain unique perspectives on Frink's life and art. From her family and social life in Woolland, to her studio and work processes, each section offers captivating insights into this fascinating artist.
Visitors will be able to discover Frink's work processes, experimentation with techniques, her interest in the relationship between humans and animals as well as her spiritual beliefs.
To ensure visitors enjoy an exceptional experience, Dorset Museum is actively seeking volunteers to serve as gallery stewards. These volunteers will play a pivotal role in engaging with visitors, offering information about the exhibition, and performing a key role in ensuring that objects on display are supervised at all times.
No prior background in art or knowledge about Elisabeth Frink's work is necessary for potential volunteers, as we encourage everyone to explore and learn about the artist and her connection to Dorset during the exhibition.
If you are interested in volunteering visit our website or www.dorsetmuseum.org/volunteering or contact [email protected] for more details.